ShyneFest is named after Shyne Adcock and came into being for Shyne's 40th birthday in 2015.
Shyne and husband Kevin were wondering what they could do to celebrate, be it hiring a hall with a band, or finding a venue with music and camping so people could stay over – with no worries about designated drivers or taxis. Shyne had no idea that her birthday celebration would end up being a weekend-long music festival on her friends farm! Kevin invited his friend Ciaron to help organise the bands, stages and sound. Having played in bands for many years, Ciaron jumped at the chance. So, the ShyneFest team was formed and the preparations began.
Shyne began contacting campsites but with little success. However, a chance conversation at the school gate with fellow mum Aneke, led to Aneke and husband Dan offering the use of their farm. The first ShyneFest was born in West End, Surrey on Shyne's birthday in June 2015. There were 18 bands and performers, food stalls, bouncy castles, camping and – most importantly – an ice cream van. Over 250 people attended across the weekend and the consensus being "that was amazing!"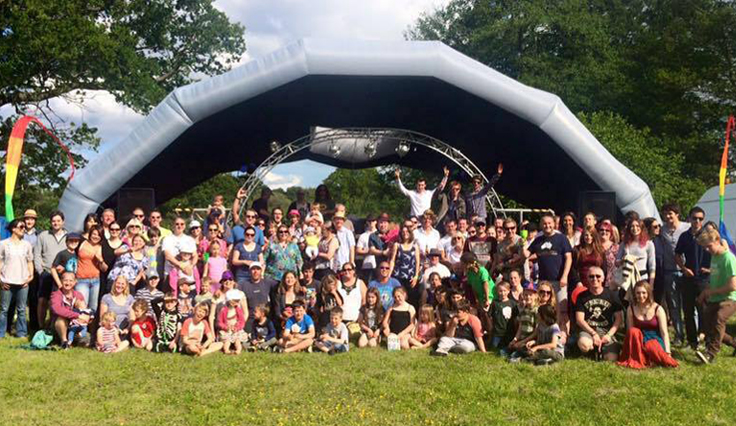 Unfortunately, Aneke and Dan moved shortly afterwards, so the team needed to find a new venue. It took until late 2017 to find Miles Green Farm in Bisley, Surrey. This time, tickets were made more widely available and sold publicly. ShyneFest 2 was another huge success. Sadly due to other farm commitments, Adrian and Amanda at Miles Green Farm couldn't offer their farm the following year, so the venue search was on again.
The location for ShyneFest 3 was at Apps Court Farm in Walton-on-Thames and again was a massive success with the amazing Counterfeit Stones as the headliners.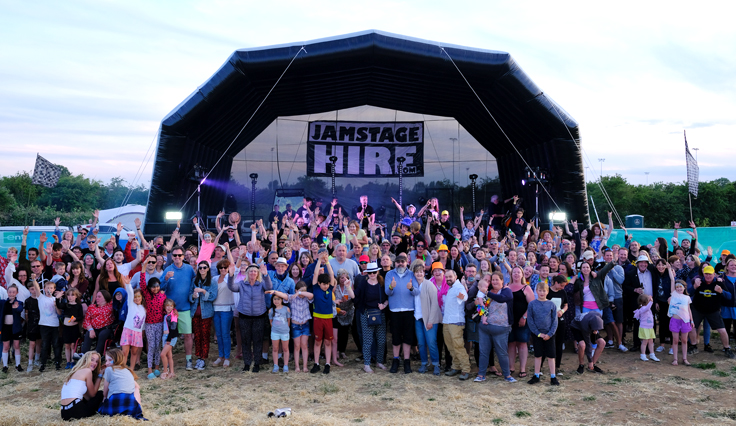 ShyneFest 4 in 2020 was postponed due to the pandemic and eventually went ahead in September 2021 at Apps Court Farm. There was a huge turnout of over 1500 people and Noasis, From the Jam and Toploader rocked the 2 stages.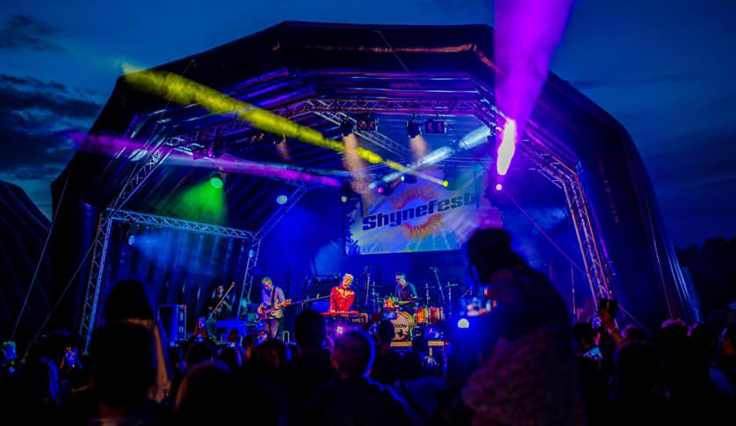 ShyneFest 5 in 2022 was held in stunning countryside at Merrist Wood College, Guildford and had a fabulous turnout (considering it was the Jubilee weekend) of over 1500 people. Friday was tribute night with From the Ashes, Zinc Floyd, Maybe Gaga and Guns2Roses. Saturday saw loads of covers and original bands including Lassiez Faire, Leah Jewell, Jesus Jones, Corduroy and headliners the Lightning Seeds!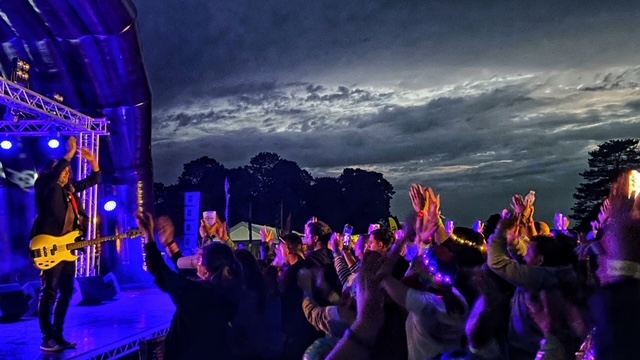 As a team, Shyne, Kevin and Ciaron would like to thank everyone who has helped and supported ShyneFest and their exciting journey and they hope to be a regular local music festival for many years to come.